Services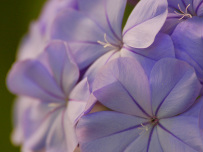 Counseling services are provided to individuals; adult and late adolescents.
Treatment Specialization/Special Interest
Trauma
Sexual Abuse
Grief and Loss
Post Traumatic Stress Disorder (PTSD)
Depression
Anxiety
Dissociation/ Dissociation Disorders
Attachment Disorders
Military, Police and First Responders
I am a Headstrong provider. If you a Post 911 Vet please cut and paste the link below to find out how you receive free treatment from me. Please make sure to put my name in the message box, so that Headstrong staff know to link you with me.

http://getheadstrong.org/get-help/
I recognize that Trauma symtpoms present differently in every person and each person has different needs, so I am able to use a range of techniques that would best fit that individual. I am trained in Trauma - Focused Cognitive Behavioral Therapy (TF-CBT), Schema Focused Therapy, Interpersonal Psychotherapy (IPT), Family Systems and EMDR. I predominately use EMDR while working with clients that have experienced Trauma.
---